Join us
IMPROVE YOUR SKILLS
.
Done the Core Programme or attended at least 6 Cafés over 6 months
?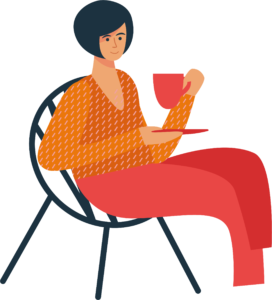 Congratulations on becoming a Talk for Health Graduate! This is just the start of your personal development journey. We have a vibrant community of Talk for Health Graduates and a wealth of opportunities available to you.
As a Talk for Health Graduate, you have access to our monthly ongoing groups called Chair & Shares. You can also train as a volunteer Group Chair, and/or a paid, sessional Talk for Health Trainer. Check our calendar below.
GET IN TOUCH

TO START YOUR JOURNEY
.