For commisioners
and Funders
.
Dr Josephine SauvageGP Chair, Islington CCG
.
"Opportunities such as this require minimal funding compared with the tsunami of cost if we continue to depend on the historical medical model of delivering care and support. We need to redevelop and nurture connection, resilience and community. We call this social asset. Peer support is key in developing greater understanding and normalising our experience, moving away from an overly pathogenic model of the human condition. Initiatives such as 'Talk for Health' are a vital way forward."
Our method of teaching lay people the skills of therapeutic talk is a pattern-breaking way of addressing a major social problem: that 1 in 4 of us suffer mental distress and 75% don't get any help.* NHS therapy reaches at most 20% of those who need it and is short term. More than 50% who get it relapse within a year.
Talk for Health offers a sustainable solution and is already commissioned in Islington and Camden by the local NHS and grant funders
We have a Train the Trainer programme, enabling Talk for Health to be replicated in new areas. If you are interested in commissioning and funding T4H in new areas, we would love to talk to you.
*For references and full information see attachments below*
Current and past Funders and Commissioners include
:
We are deeply grateful to them. We can only do this with your help.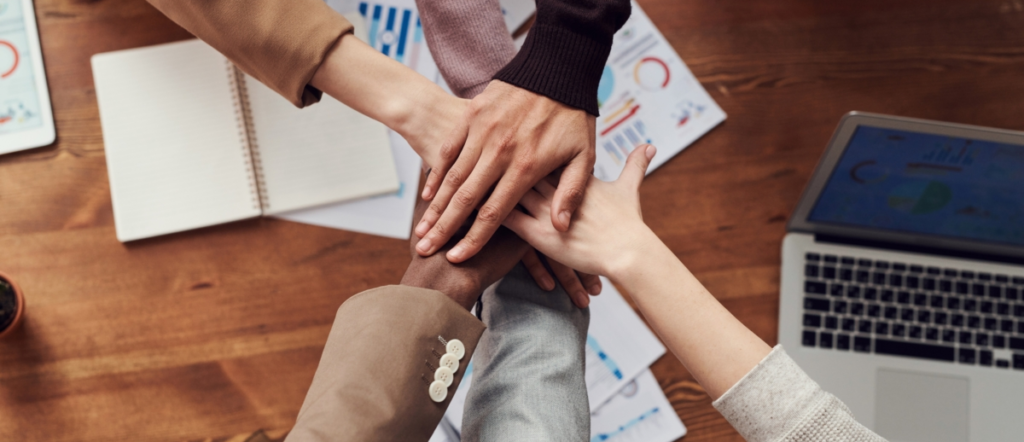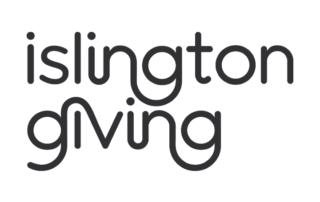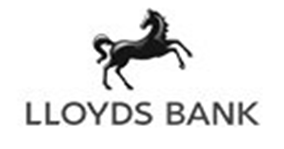 What funders and commissioners say
: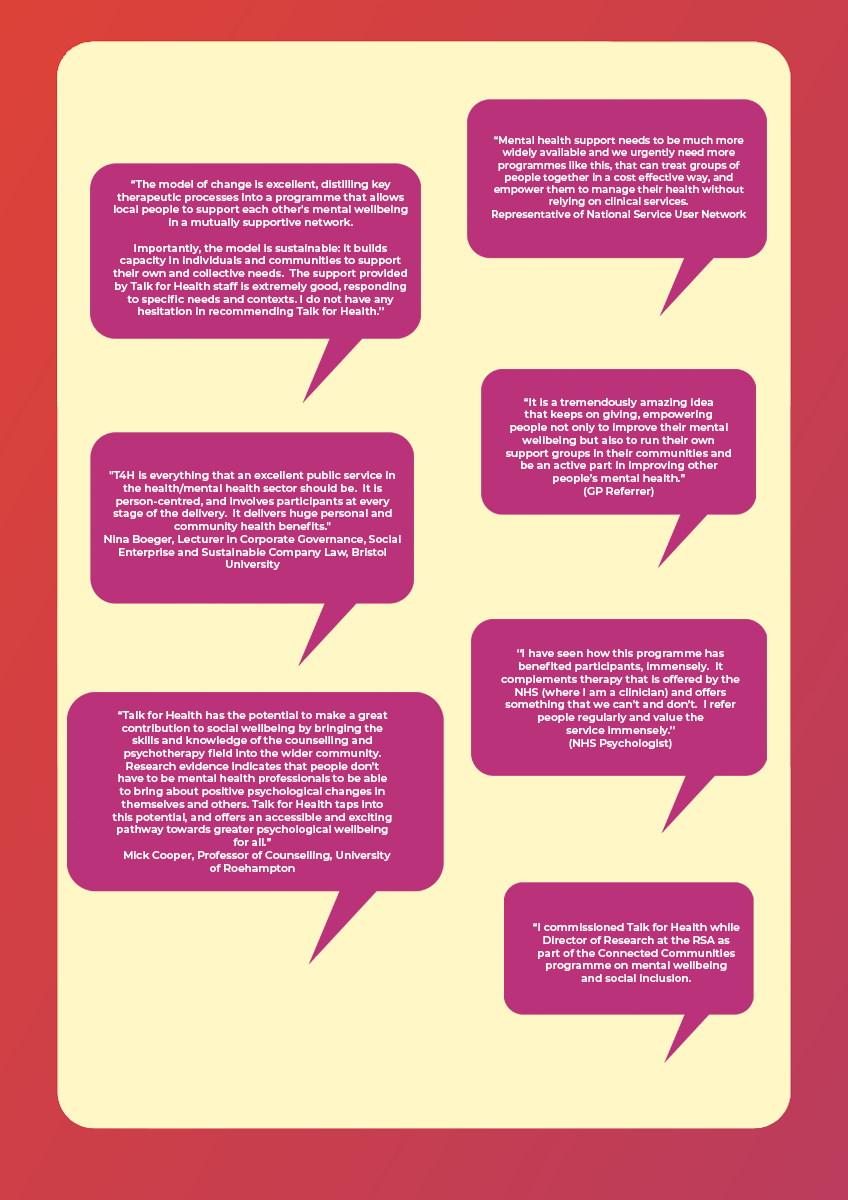 People can make individual charitable donations to us by opening an account with CAF who have verified that we are a not-for-profit Social Enterprise with a Social Purpose and asset lock.
GET IN TOUCH

TO START YOUR JOURNEY
.